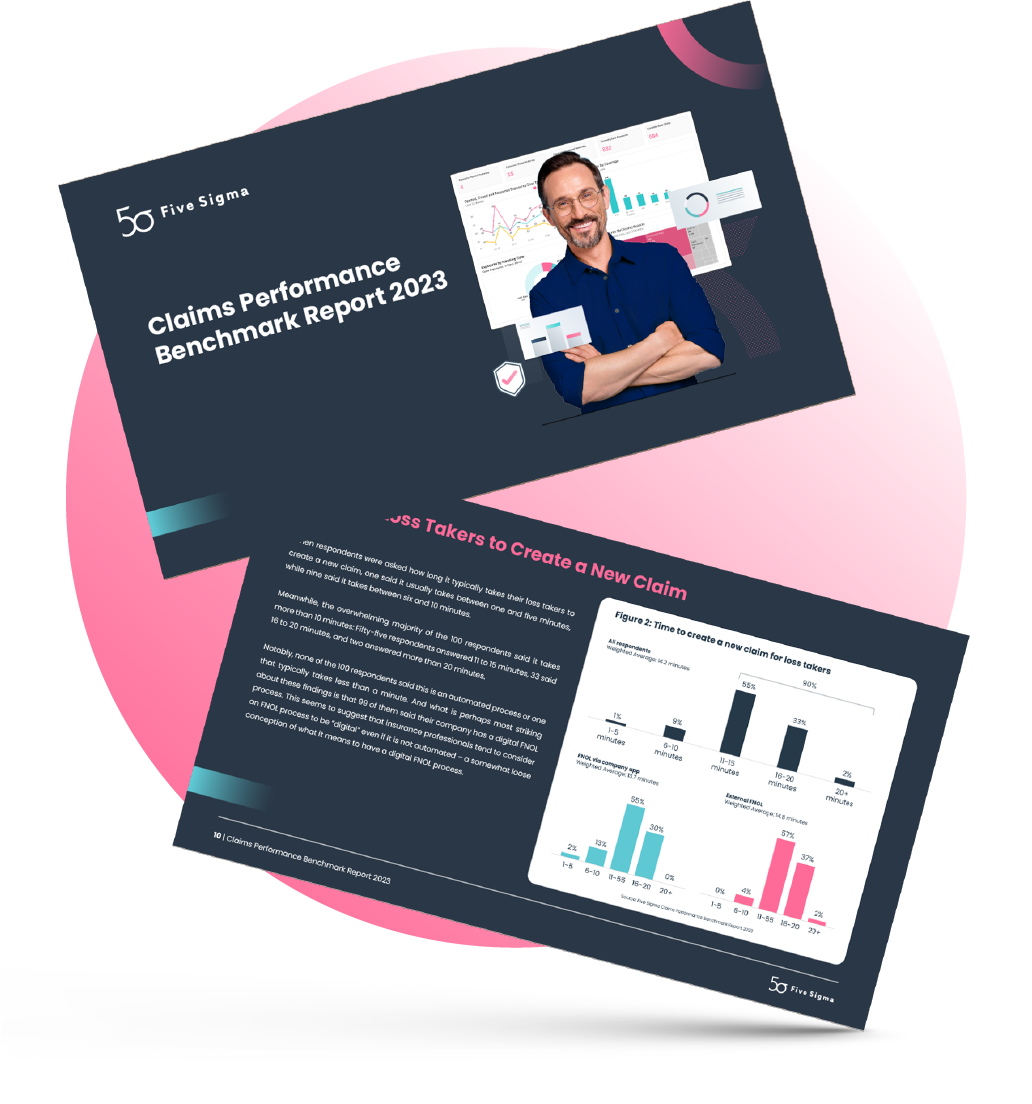 How efficient are today's claims organizations, and how quickly do they manage and resolve claims? How widely and effectively do they use innovative technologies including automation? And how does your organization measure up? To shed light on questions like these, we recently commissioned a survey of 100 senior P&C insurance executives.
The results show insurance companies – and especially claims organizations – at a crossroads. They point to widespread inefficiencies and long handling times due to a lack of automation. But they also show that insurers are remarkably open to technological innovation, with many of them planning to expand their use of automation in 2023.
Get the full report for a closer look at insights including:
82% of respondents said it usually takes their company's claims adjusters more than 30 days to close a physical damage claim.

Just 38% said their company uses software to assign claims to adjusters automatically.

Only 16% said their company has automated coverage opening and reserve setting, but 78% said their company plans to acquire those capabilities in 2023.

90% said it typically takes their company's loss takers 11 minutes or more to create a new claim (a process that could instead be automated).

77% said their company uses a digital payment solution, while all the other respondents said their company plans to start using one in 2023.
Download your free report